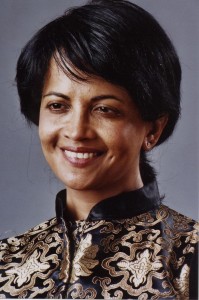 Dilruba Z. Ara was born in Dhaka, Bangladesh and developed an interest in books at a very early age. She was nurtured on Greek mythology by her father, and her mother read her Indian fairytales as bedtime stories. Involved in literary activities throughout her childhood and adolescence, Dilruba had her first story published when she was eight years old. At the age of twenty, as a third-year honours student of English language and literature at the University of Dhaka, she met and married her husband, a Swedish air-force officer. This precipitated her move to Sweden, where she continued her education at Gothenburg University, obtaining degrees in English, Swedish, Classical Arabic and linguistics and then a teaching degree from Lund University. She now teaches Swedish and English in Sweden.
Teaching languages, telling stories and writing could almost be regarded as family traits. Dilruba's maternal great-grandfather, who was a private tutor of English and Arabic   to Prince Bhaktiar in Calcutta (before Partition), penned two books, one on travelling, and one in memory of the Prince. Her paternal grandfather was a popular raconteur, known for entertaining villagers by sitting in his front yard and singing long narratives on moonlit nights. Her late father, Shahed Ali, the author of Gabriel's Wings, has set his mark on Bengali literature as one of the literary giants of his time; her mother, now retired, was a professor of Bengali language and literature and is also an author in her own right.
Dilruba writes both prose and poetry in English, and translates. Her novel A List of Offences has been published in Bangladesh, Spain and Greece and is now available as an e-book. Her short stories have been published to great acclaim in many international anthologies and are used as course material in universities around the world. Among Dilruba's translated works are the Selected Short Stories of Shahed Ali. She has also translated some of Sweden's well-known Pippi Longstocking stories into Bengali from the original.
Dilruba is also an accomplished artist and her paintings have been used as the covers for the Bengali and Greek editions of A List of Offences. She has exhibited her work at Sweden's International Female Artists' Art Annual.